Sweet Spirit Productions specializes in cinematic wedding films. (They actually shoot video as well as 8mm film, but their videos have a distinct film look!) They love to work with couples who view a video as a "must have." Sandy and Janet Buller are a husband and wife team so they can be two places at the same time for bridal and groom preparations! They don't just film an event--they capture it in a unique, fresh way that speaks to YOU as a couple.
As musicians, artists, and video production experts, they blend their expertise to create films that touch your heart and move your spirit. They are known for using natural audio from your event to bring out the emotions of the day. Sweet Spirit Productions is a boutique wedding film studio specializing in storytelling. Instead of directing the flow of your wedding, they document emotions as they organically occur. They are unobtrusive and respectful. They want to be YOUR filmmakers, covering all the important moments of your life.
Sweet Spirit Productions has been acknowledged for their excellent work by many organizations.

We are proud to announce that Sweet Spirit Productions has been rated by local brides and voted The Knot Best of Weddings 2013 Pick. For the forth year in a row! And in 2014, Sweet Spirit Productions received The Knot's Best of Weddings "Hall of Fame" award.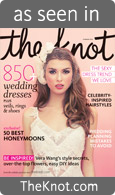 2014 The Knot Best of Weddings Hall of Fame
2013 The Knot Best of Weddings
2012 The Knot Best of Weddings & Editors' Pick
2011 The Knot Best of Weddings & Editors' Pick
2010 The Knot Best of Weddings
"Videographer of the Year" by the Houston Professional Videographer's Association (HPVA) as well as many other awards
International Award Winner by Wedding and Events Videography Association (WEVA) for a Community Service Film